We have a variety of classes that meet on Sunday mornings at either
9:30
or
11:00 a.m.
Many people attend one of our worship services at either 8:15, 9:30, or 11:00, and attend Sunday School another hour. Your kids are invited to participate in
Kids Worship
while you're in one of these classes.
These groups study a variety of topics. Some dive deeper into that week's sermon, while others go through books or Bible studies together. Most groups share prayer requests and offer an opportunity to share and go through life together.
We know it can be difficult and intimidating to walk into a room full of people who already know each other. Joining a new group can be hard, but we'd love to get to know you! Feel free to visit several of our classes until you find one that feels right. We won't be offended at all if you hop around until you find the best fit!
Not sure where to start? Stop by our Welcome Desk on Sundays and our hosts would be glad to give you some suggestions.
If you have questions about Sunday School or would like help getting connected to a class, I'd love to talk with you!
Becomers (Meeting in Fireside Room)
Fireside (Meeting in Room AC4)
Homebuilders (Meeting in Activity Center)
Scorpions (Meeting in Conference Room)
Coffee & Jesus (Meeting in S2)
Flying Solo (Meeting in AC4)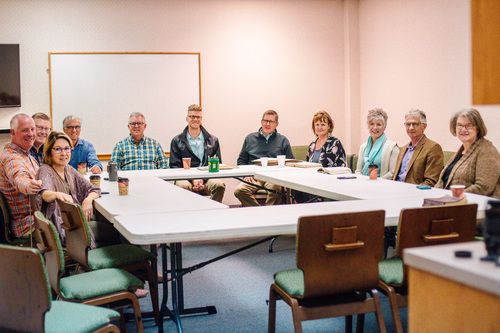 Pathfinders (Meeting in S3)
Non-Sunday School (Meeting in S2)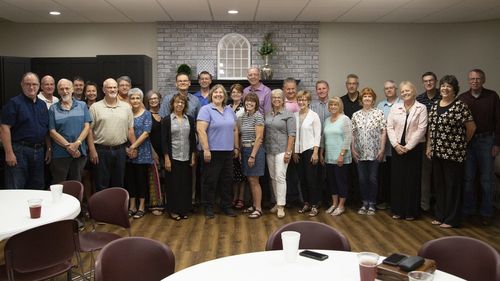 Truthseekers (Meeting in the Fireside Room)
NOT SURE WHERE THOSE ROOMS ARE?